I'm still working away on repackaging and giving a face lift to all of my older kits. Are you getting excited for DSD? I know that I am!!
As a scrapper you spend hours documenting the life of your family, recording all the milestones in your child's life, capturing special moments. But, do you ever stop and take time to document YOU? I know, its easier to scrap about others, but, you need to take time to document you too. One day your children will want to know what was your favorite flavor of ice cream, what you looked like when they were small and what your favorite song was. All About Me from Scraps by Missy is the perfect kit for creating an All About Me layout. You'll find everything you need to embellish those memories and leave a legacy that your children will cherish forever.
There's also a pack of Extra Patterned Papers available
You can also purchase an Alpha Pack
and a set of Quick Pages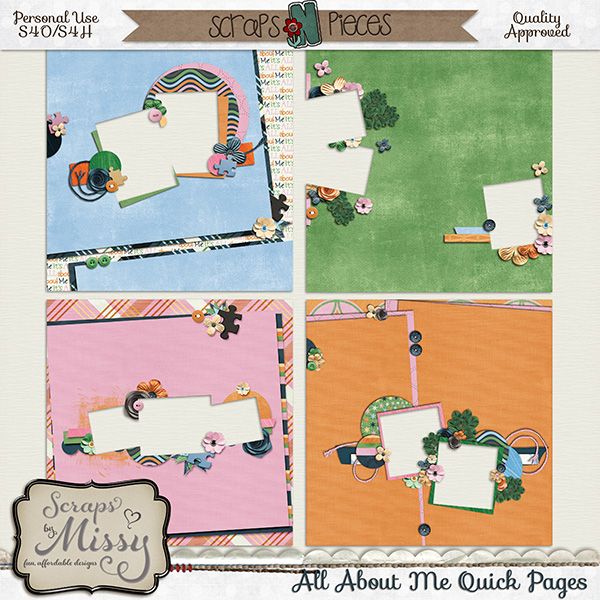 For your best savings, you can purchase the bundle
All About Me will be 40% off from April 24th through April 30th
Let's have a look at what the Creative Team has done with All About Me
by Robin
Aren't they gorgeous?!!
I'd like to remind you that there is still time for you to join me for the Alpha/Font Challenge at Scraps N Pieces